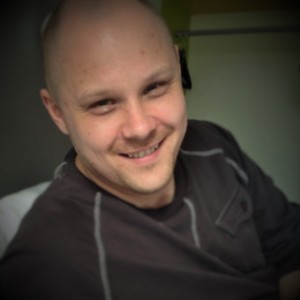 My name is Tomi Kokko and I´m studying to become goldsmithindustry artisan. I want to learn the secrets of goldsmithing and somehow find employment in the industry.
Artisan carpenter
I have artisan degree already in woodworking. Working with hands and creating objects is not new to me. Counterbalance hobbies for creativity are cycling and reading.
How did this happened?
My interest in the industry woke up little by little, it sneaked in really. As a child, I had a small stamp collection, and later I found myself in possession of a few silver coins. So I think I have some numismatic features in me. Silver enthusiasm took my way in to weekend course, on 2013, where I made a silver bracelet. In January 2015, I found myself in another course, making silver rings for myself. Four months later, I was already in the school's entrance examinations.
SOME
Facebook: Like the Facebook page and keep updated
Google+: Check out my private Tomi Kokko Google+ page
YouTube: Subscribe to my channel
Activity on site
In https://goldsmithdiaries.com/en/members/tomikokko/  you can check my activity on this site. You can also register yourself and get your own wall!